For many years the main challenge for companies in China has remained the same according to business intelligence reports produced by McKinsey or the German Chamber of Commerce – human resources. The competition for qualified and motivated talents is strong. That is why it is important to cooperate with a well-connected partner.
Within the CDHK network, students are selected from top-tier universities and participate in intercultural programs that enable them to collaborate in Sino-German contexts. Through the CDHK mentoring program as well as practical experience in international companies, students learn about work processes and develop into responsible young leaders.
What's more, these Chinese and German students are specialists in their field and the leaders of tomorrow. Partnering with the CDHK and especially financing an endowed chair is a perfect way to build credible relationships, facilitate cutting-edge research, present unique opportunities to increase brand exposure and become visible to the highest levels of policymakers. In other words, the CDHK is where the future is happening.
What does it take?
A CDHK endowed chair is both a strategic investment and a social statement. By sponsoring a chair, companies can enhance their visibility and forge a bond with students and future researchers.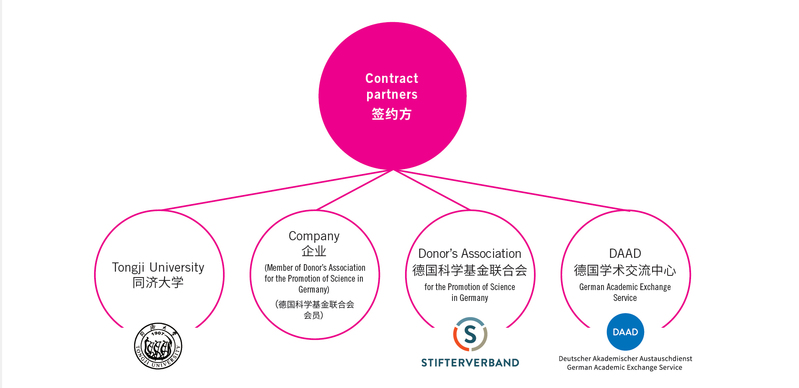 Apart from sponsoring a full endowed chair, we also have other forms of sponsorship for you to join the CDHK network and support industry-university-research cooperation.
If you are interested in our program participation as a sponsor company, a detailed broschure of CDHK Sponsorship Programme for Companies is available. Please contact:
Jan Harder
CDHK Vice Director
Email: harderjan@tongji.edu.cn